How It Works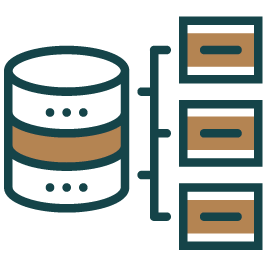 Metadata Infrastructure

Credential Registry Infrastructure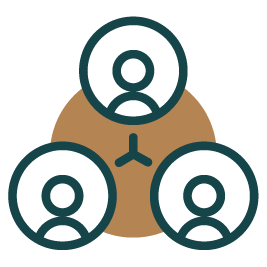 User Community Support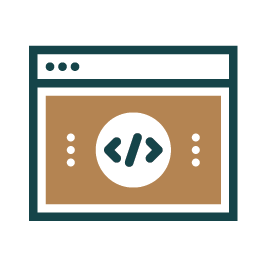 Web Applications Hosting and Source Code
Announcements
Posted on 1/22/2018
Reminder - Credential Engine TAC Webinar this Friday!
This is a reminder that the upcoming Credential Engine TAC webinar is scheduled for this Friday, January 26th at 11:00 am EST / 10:00 am CST / 9:00 am MT / 8:00 am PST. Below you will find the proposed agenda for this webinar and the webinar information.
During the webinar on January 26th we want to discuss the following items that are listed below.
Provide updates on Credential Engine following the launch on December 7, 2017.
Show an updated "Big Picture" for Credential Engine.
What is to come in 2018!
Webinar: http://siuccwd.adobeconnect.com/ctitac
Audio Options: Call 866-572-8856 or connect via microphone
Posted on 12/7/2017
Credential Engine Launch
Today's Credentialing Marketplace Has Become Unwieldy and Complex...
The credentialing marketplace is growing. By 2020, 65 percent of all jobs in the economy will require postsecondary education and training beyond high school, and the number of postsecondary programs has already more than quintupled since 1985. In today's information age, accessing and understanding data about credentials is critical to success—educators need it to determine best practices and build new programs, employers need it to understand where to find qualified hires, and students and workers need it to decide what pathways to choose. To date, there has never been an efficient system to collect, connect, search, and compare up-to-date information about credentials in a common language that can be universally understood and easily accessed. With an estimated 250,000 credentials in the U.S. alone, this lack of information contributes to confusion and uninformed decision making.
…Until Now
Join Credential Engine on December 7 as we announce how we are bringing transparency and credential literacy to the marketplace.
Posted on 11/2/2017
CTDL W3C Group
With recent Credential Engine updates, we shared information about the goal to have a subset of the Credential Transparency Description Language (CTDL) included with schema.org through the World Wide Web Consortium (W3C) Community Group process.
Thanks to the leadership of Phil Barker, the W3C Educational and Occupational Credentials Community Group (EOCred) is now approved. The aim of this community group is to show how educational and occupational credentials may be described with schema.org, and to propose any additional terms for schema.org that may be necessary. Educational and Occupational Credentials are defined as diplomas, academic degrees, certifications, qualifications, badges, etc., that a person can obtain through learning, education and/or training. They are typically awarded on successful completion of an assessment of relevant capabilities.
We would like to encourage and welcome anyone with interest to contribute to the work of the group (or even just lurk and follow what we do). To participate or lurk, please join this Group!
On the right side of the EOCred Community Group page, select the "JOIN OR LEAVE THIS GROUP" button.

You will need a W3C account in order to join. Registering for one is free, but you do need to give an assurance that you will not be contributing an IP that cannot be only licensed under W3C's terms. This is appropriate for contributing work to schema.org.
If you already have an account select, "LOG IN."
If you don't have an account, select "REQUEST AN ACCOUNT."

We recommend you also use the "Tools for this group" available from the EOCredCG page. Click on the mailing lists and select to [subscribe to this list].
There's some information on the Credential Engine GitHub site that was developed to prepare for this group, please take a look:
Visit the Credential Engine Technical site to learn more about the Credential Transparency Description Language (CTDL)
We hope to work with you as a member of the EOCred. Please pass this message on to anyone who you think might be interested in joining.
About Credential Registry
Credential Registry allows users to see what various credentials represent in terms of competencies, transfer value, assessment rigor, third-party approval status, and much more.
The open and voluntary registry will include all kinds of credentials, from education degrees and certificates to industry certifications, occupational licenses, and micro-credentials. Each credential will describe its name, type, level, competencies, assessments, accreditation, labor market value, and so on.
The goals are transparency and clarity, and to help align credentials with the needs of students, job seekers, workers, and employers.

Core Principles
Easy to Use

The code base, data schema, and API endpoints are easy to use, and easy to learn. The code base is extensible, to make new features easier to add over time.

Open

Source code, specs, and docs are all open. The system is designed to ensure metadata stays open, as well.

Reliable

No server or API is 100% reliable, so the Credential Registry will distribute its metadata. It backs up data to archive.org, an organization dedicated to ensuring data never disappears.

Research-Based

Based on reseearch into metadata distribution by US Departments of Defense and Education, and many other organizations.

Scalable

The Credential Registry is designed to scale horizontally by allowing communities to form independently and vertically to handle high demand.

Secure

Security is very hard to get right. We have deisgned an open metadata distribution system so that tight security is not necessary. We use cryptographic security within the open data itself to ensure organization identities are non-impersonable.